Public confusion about what "Sawlog Driven" actually is
Despite the clear undertaking by successive governments to reject woodchip driven logging operations in State Forest, conservationists across Victoria (and Australia) are adamant logging in native forest is woodchip driven.
Much of this complaint stems from the observed goings on in the forests. Conservationists observe truck after truck of whole logs going directly from the forest to a woodchip mill. What is going on?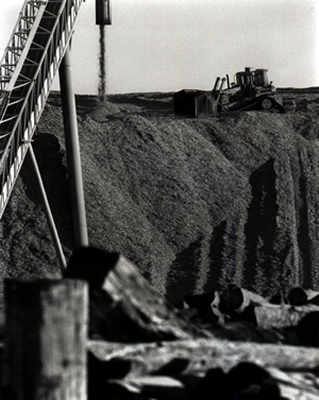 Woodchip pile, Midways Woodchip mill, Geelong (Corio Bay).